Award Winning Lead Generation
Providing real-time web leads and live customer transfers
Flexible agreements to suit your business
Personal Account Manager or serviced accounts available
100% exclusive leads
Winner of 2013, 2014 & 2015 Most Outstanding Lead Generation Firm Award
Speak to us today. Call us on:
0161 971 0775
We are now open from 9am to 7.30pm Monday - Thursday#
Simply Online Leads offer high quality Live Customer Transfers and real-time web leads. Our account managers actively work to increase your business and improve conversion. We deliver proven quality leads time and time again.
REGISTER
We work closely with our partners to ensure lead quality is maintained and we offer support to affiliates with bespoke, compliant marketing material to achieve this. Our dedicated affiliate team are on hand to lead you through the simple process of setting up and managing your account.
REGISTER
Registering with Simply Online Leads is easy! You can either
Call us on

0161 971 0775

Email us on info@simplyonlineleads.com
Just remember to leave your contact details and if you'd like to buy or supply leads one of our team with call you right back!
REGISTER
Our Sevice
Why Simply Online Leads?
Dedicated Account Managers
Fully Compliant
Award Winning Service
24/7 Trading
High Quality Leads
Find out more information:
0161 971 0775
What our customers say
Hotkey Lead Buyer, Midlands
Well done to all, keep up the good
work, and here's to a long and mutually
profitable relationship!
Life Insurance Broker, North West
A solid business relationship has been
founded based on the quality of their leads
and courteous account managers.
Quality and service are the core focus of our business. Our foundations are built around understanding our partners needs and delivering results.
Simply Online Leads (soleads) is part of Simply Online Media Limited who operate a number of brands including www.somartmoney.co.uk - a leading price comparison site.
The Management Team have a combined industry experience of over 45 years and moved from moneysupermarket.com in 2011 to establish Simply Online Media Limited.

Speak to an account manager on:
0161 971 0775

Enquire by email:
info@simplyonlineleads.com

Sign up and start buying leads today
Register Online
# Open Monday to Thursday 9am till 7.30pm, Fridays 9am till 5pm, Saturday 9am till 1pm,Sunday Closed
Simply Online Leads Awards

Wealth & Finance Magazine Finance Awards 2015
Most Trusted Lead Generation Firm 2015 - UK
Acquisition International 2014 Finance Awards
Most Outstanding Lead Generation Firm 2014 - UK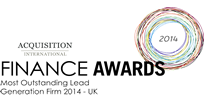 Wealth & Finance Magazine Finance Awards 2014
Best Network for Mortgage Brokers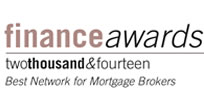 Wealth & Finance Magazine Finance Awards 2014
Recognised Leader in Lead Generation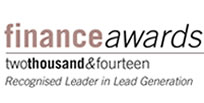 Acquisition International 2013 Finance Awards
Most Outstanding Lead Generation Firm 2013 - UK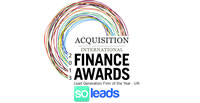 SoSmart Money Our Comparison Website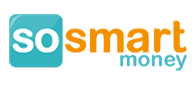 SoSmart Money, our own online comparison site, provides thousands of consumers with a free and simple way to shop online for a number of different personal finance products, including mortgages and insurance.
As a reliable comparison site, the mission of SoSmart Money is to provide information, articles and guidance for consumers on finding the best products for them, whilst working closely with brokers to ensure they are being provided with the best quality leads.
SoSmart Money has a trusted relationship with a wide network of partners – yet consumers just need to fill in one easy, secure form to access quotes or speak to a professional adviser. The customer journey is kept simple for the consumer – and keeping this transparent for the broker allows you to maximise conversion once you pick up the enquiry from the customer.